About
We are a global consultancy firm that combines deep subject matter expertise with extensive experience of working in multinational companies. We understand the challenges of driving change in large scale organizations and know how to have an impact.
We follow a pragmatic »can do« approach. We don't believe in massive, independent D&I programs, but help you identify opportunities for change within your given environment, directly connecting D&I to your broader business and HR strategy. We strongly believe in prioritizing actions to focus on those that will help you achieve the biggest impact.
D&I Strategy and Solutions is an owner-led consulting firm that pulls at a strong network of associates with extensive experience in D&I and related fields to address your specific needs. This approach also allows us to scale our offering along the requirements of individual customers.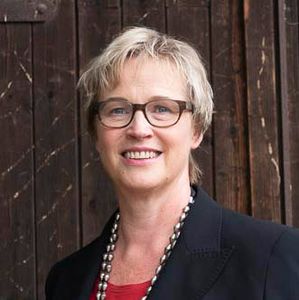 Bio Veronika Hucke
Veronika Hucke is a seasoned leader with deep expertise in inclusion and diversity, change management and communications. With a career of over 20 years in large scale, global high tech companies, she has extensive experience in designing and driving measures to achieve sustainable outcomes.
In her latest role, as Head of Inclusion & Diversity at Philips, Veronika was responsible for developing the global Diversity & Inclusion (D&I) agenda, leading the creation of D&I programs and helping drive implementation. She has collaborated across functions to ensure that inclusion and diversity are recognized as core to Philips' culture and are embedded in all its HR processes. Additionally, she worked with senior leadership to integrate diversity goals into the company's key performance indicators.
Veronika's background is in Public relations and brand management. With a degree in European Business Administration of Hochschule Reutlingen (Germany) and Middlesex University (UK), Veronika started her career as a press officer at Hewlett-Packard and held leadership roles in communications at Xerox, Alcatel and Philips. Her work was recognized with a number of prestigious awards for Best Internal Communications, Best Integrated Communications and Best Sustainability Campaign. She was also shortlisted two consecutive years for her work at Philips for the European Diversity Award.
She is part to the faculty of the The Conference Board's D&I New Leaders Academy and has acted as a member of the Executive Committee of their Diversity in Business Council.
Veronika has lived and worked in Germany, the US, the UK and the Netherlands.